Ok... I know this is small but, I'm a very short tempered person... I've been having a hard time lately so, my anger is really bad and I need to keep myself out of trouble. Plus, I'm just physical. Like, if someone does something and I already hate them, I'm not going to want to talk, I'll want to punch them in the damn face.
Well, there's these two sisters and I'm ready the kick their asses. I just don't like being disrespected or treated like I'm less than someone else. So, we'll call them Andrea, and Jamie. BOTH have just fucking put tape on my back. The first time, I can deal with. Well, actually I was quite pissed but, not as. Like, it didn't say anything, it's like she just didn't want it so, "Oh, well, I'll just put it on this loser's back." Then her sister did too and she put it in my fucking hair. My hair is almost to my ass so, it's annoying enough as it is so, if you pull shit like that, I'm gonna be ready to rip your hair out. Andrea I kinda know and she did it first. I felt her touch my back and I know she's a piece of shit so, I reached back and was right that she put something on my back. That was near a month or two back so, I let it go. Well, today Jamie did that. But, the tape didn't look like it was even used so, half of me wonders if she remembered Andrea doing it and had a roll of tape with her... Idk but I'm mad. Jackie said she put it on my back and ran. So, Jackie couldn't just point her out and me yank her over. She's tiny, and so is Andrea. Like seriously, I could shove them in a locker if I was in a hurry. If I were to get in someone's face, I'd pick Andrea first but, idk. I just want them to take me serious when I say that I will get physical if they have the guts to do it again. I don't know Jamie. Like seriously, never met her. But, she's decided she wants to meet me so, we can definitely arrange that.
I need help on how to handle this or I'll just get myself in more shit and this first quarter of school already sucked. I was offered to just fill out a report and then it'd go to the vice principal and etc. I feel like that'd be loser thing to do. Like, if I go to the principal, they'd leave me alone because they don't want to deal with the principal. If I confront them and it goes my way, they'll leave me alone because they want to stay pretty. Plus, it'd be nice to see them have a mini shock of fear when I look at them. I'm so sick of being treated so crappy at this stupid fucking school. I'm just over it.
Powered by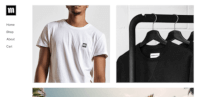 Create your own unique website with customizable templates.