1.) Brain
This is basically where things get onto a crappy start. I don't remember everything I might've already told you so, sorry if I repeat.
The whole summer, I'd been fine but, once school started that noticeably changed. I thought it was just a class that always stresses me out but, now I don't think that's it.
On the first day I was pretty normal. Second day, I wasn't and everything came to me just being weird. Basically, I just randomly get this weird shock-like thing where I have to clench my fist, or do this weird thing where it's like my arm muscles are basically flexing and I can't move my hand or arm. My arm just shakes a bit but, it's only for a few seconds. I'm really quiet in classes and just want to be left alone unless I'm with Jackie. My history teacher, Dr. Biggs, and my Industrial Technology Teacher, Mr. B (we'll call him) always see me in the hall and say, "Smile Bri!", "Be Happy, Bri" or "Lighten up, Bri." I didn't even know I was frowning... I usually know when I'm frowning and just have a face that is like this facial expression which fakes confidence when I walk through halls. When I have a frown, I know it. My facial expression that I don't acknowledge anymore if my "confidence" one. They rarely did that last year. They only did that when I was grumpy or down, which 1. I knew I was and 2. was a rare occurrence. I also just hadn't been wanting to talk to anyone but Jackie. Homework didn't help but, I just didn't want to do or say anything on here. I didn't talk to Aaron until last night for fucks sake. I'm finally talking to you again. Now I need to talk to Emily and Jade.

2.) Meds
So, because of all that I mentioned in 1.), I talked about upping my pills to Cynthia. She said that she actually wasn't a huge fan of Lexapro (the pill I currently take) and thinks Zoloft might be better for me. She said to mention it to my psychiatrist and see what she thinks. Lexapro can treat - Major Depression, Social Anxiety Disorder, Obsessive Compulsive Disorder, Body Dysmorphic Disorder, Kleptomania
Zoloft can treat - Major Depression, Obsessive Compulsive Disorder, Social Anxiety Disorder, Post Traumatic Stress Disorder, Fibromyalgia, Bulimia, Premenstrual Syndrome, Body Dysmorphic Disorder, Agoraphobia Disorder, Seasonal Affective Disorder, and Trichotillomania

I don't have all of those of course... She's also showed concern about if I may have OCD. Thinking about it, I think I might but, it's not too bad. Like, it's very minor compared to others. But anyways, when I mentioned it to my psychiatrist who we'll call Evelyn, she wasn't happy. She just thought I was stressed and needed to wait and let it pass. She was mad at Cynthia for mentioning Zoloft... She was pissed but trying to stay professional. She said all these things like, "It's like going to a baker and asking what kind of eye prescription you should get. It doesn't make sense! You go to a baker for bread and an eye doctor for contacts." Well, her example is very inaccurate for starters. Her and Cynthia both work with the mind but, Cynthia works with treating mental or emotional issues using things such as coping skills. Evelyn works with diagnosing and prescribing pills to treat mental or emotional issues. Not so different. Really, therapist and psychiatrist should both just be the same thing. Therapists really know what's up. Psychiatrists, it's hard to explain everything without hearing, "I'm not a therapist". You can't take much more than 15 minutes. Plus my mom gives her the wrong idea. It just shows off how GREAT my mom knows me. Oh yeah. She doesn't. Yet here she is always talking for me... Like wtf, I would just have her out of the room if only she wasn't in charge of costs and getting me there. Basically it was all a waste of time and pisses me off. I'm thinking about getting a new psychiatrist and having my mom out until we discuss changing pills at all and when I come back. I always kept Evelyn because she gave good diagnosis but, the way she talked about me... She barely knows me but, is the person who provides my pills... That doesn't exactly fucking work.

3.) Friends
Like, I mentioned before I've been bad about hanging out with and messaging my friends. You included, so I apologize for that...
I finally talked to Aaron last night and we had a weird and awesome conversation just like we always do. But, he was talking about how something was going on but, he wouldn't just tell me. He'd only say something like, "You know". I only got to him saying it kinda had to do with relationships. "School stuff" he says. But he's not stressed or sad... Idk how to make him spit it out or get him to answer questions that'll get me what he's talking about... Any ideas? I'll put our conversation (I'm going to include everything so you could maybe catch something that I may have not)

Aaron: Bri?
Me: Hallo
Aaron: Hi
Me: Hey
Aaron: How are you?
Me: Good. You?
Aaron: I'm alright... Thanks.
Me: You Sure?
Aaron: Yeah.. Why?
Me: You're being weird.
Aaron: Nu.
Me: Yuz.
Aaron: Nah
Aaron: Life's crazy
Me: Oh, you're stressed..?
Aaron: Nah, I'm not stressed. I'm every which way.
Me: Every which way?
Aaron: Life likes playing with my feelings.
Me: How?
Aaron: Heh, well it's not sadness or stress, I assure you.
Aaron: Other things.
Me: Like what?
Aaron: You know.
Aaron: Stuff.
Me: Stuff... What stuff..?
Aaron: School things.
Me: Stuff and things. That tells me a lot...
Aaron: You know...
Me: Relationships?
Aaron: Eh, partly, I guess
Me: Can you just say? My brain is dead from homework.
Aaron: Things are just confusing.
Me: You're confusing.
*Few hours later*
Me: Aaron
Aaron: Bri
Me: Hi :3
Aaron: What's up
Me: You have yet to explain the relationship stuffs and school things that I apparently know.
Aaron: You know.
Me: Are you purposely just doing this to drive me crazy?
​Aaron: *sends funny picture of him making this frowny face*
Me: AARON
Me: Ok.
Me: I'll just die confused.
​Me: For all you know, I could get hit by a bus.
And of course that's when we both start being dorks.

Powered by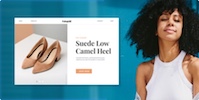 Create your own unique website with customizable templates.