Lately, I've just felt really depressed. Depressed about who I am. I can feel so confident one moment and then so worthless the next. I don't feel real. Identity is a struggle. Different names, styles, everything. I don't know my sexuality anymore. I don't know why I do things. I don't understand.

I want to up my depression pills but, I will just get yelled at by my mom. She always wants me to be happy. She'll help me with getting piercings, art supplies, even my snake. If I admit to being depressed she says I'm ungrateful and etc. I also don't want to admit to my psychiatrist because she will ask why. Lately I've told her I've been great and she might think I'm lying or something...

I also feel bad for my friend who knows something is wrong with me. I tell him I'm fine but he knows. I can't fake it and I feel so horrible.

Powered by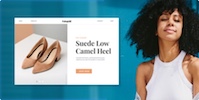 Create your own unique website with customizable templates.