So this is basically a follow up on my last post.
Well, I'm not sure what's going on. I always feel kinda tired and am easily triggered. The type of trigger that immediately makes me angry or uncomfortable. I feel bad because a little while ago, I actually got mad at Aaron. I don't think he noticed, but I did cut off our conversation really quick. I told him I really wasn't feeling well and was going to try and figure out why or at least sleep. He said to get some rest and then used the peace emoji which he knows is my absolute favorite.
I'm annoyed with myself for getting mad at something so stupid. He started talking about a joke he had with a friend. I'm not sure why I got pissy. He's talked about other friends before and I just wasn't mad about it, quite happy actually.
One thing that caught my eye was the idea that it might be depression issues but, instead of feeling sad, I'm angry.
Here's where I found that - https://www.elementsbehavioralhealth.com/depression/irritable-depression-when-sadness-feels-like-anger/
I'm not sure what to do because I've been taking pills, hanging out with friends, etc.

Powered by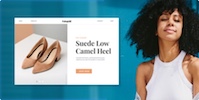 Create your own unique website with customizable templates.